Los Angeles Bad Faith Insurance Lawyers
Insurance companies are everywhere. Once you start looking for them, they are hard to choose. The choices are many and each one of them claims to be superior over the rest. Some even seem too good to be true. And of course, we have heard or experienced this truth. No matter how long you pay a premium or how honest you are with following the norms, your claims may be denied, sometimes for reasons unknown. They may tell you to handle the situation yourself and not pay a penny towards your requests. They may not defend you against third parties or court. Take the help of our Los Angeles bad faith insurance lawyers at the Farias Firm, PC.
Take Advice And Assistance With Bad Faith Insurance Attorneys In Los Angeles
This is what we call being in bad faith. The best Los Angeles bad faith insurance attorneys can offer great advice and assistance to resolve any issue you have with your insurance company. After all, when it comes to insurance companies, we are all looking for the same thing: we want a company that offers benefits and coverage in the event of damage, accidents, natural disasters, and negotiating skills in the best possible way. Insurance policies state to provide all of these without fail. Insurees pay a monthly premium and expect that they will receive the benefits they deserve. Unfortunately, not all insurance companies are trustworthy. They are there for making a profit, so obviously some of them will deviate from their obligations to clients. If you are facing such a situation and struggling to come to terms due to claim denial or confused about how to proceed from there, call our bad faith insurance attorney in Los Angeles for help. Delaying that call will only make the matter worse.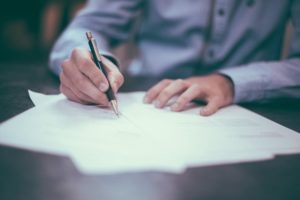 File A Claim For Your Bad Faith In Los Angeles
We realize this might sound needlessly troubling to you. After all, it takes a lot of time and patience even to file a small claim from insurance companies, let alone recoup the money you spent in medical bills, legal fees, and repairs after an accident. However, the right Los Angeles bad faith insurance attorney can come to your rescue and help you navigate through this complicated situation. In part, our bad faith insurance lawyers in Los Angeles have stayed relevant because cases of bad faith insurance have been increasing on a daily basis. Almost every insurance company has a record and most of them have had litigation with clients for years.
So, if an insurance company is declining your claim after an incident or refusing to pay what you are promised according to the policy, you will need to keep in touch with our bad faith insurance attorney Los Angeles immediately. If your claims are valid and qualified for the fulfillment, there is no doubt that you will win the case in court. For this to happen, you need legal assistance, to coordinate with the legal office, insurer as well as other parties involved.
Why Professionals Like Bad Faith Insurance Lawyer Los Angeles Exist In The First Place
Among other things, some people ask why professionals like bad faith insurance lawyer Los Angeles exist in the first place. In theory, any lawyer could handle a case like this. But as legal experts state, when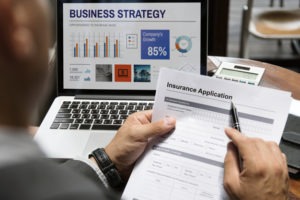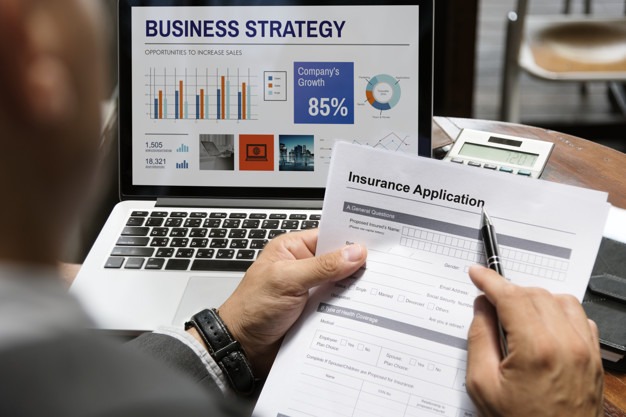 a huge amount of claim money is involved and as the case gets complicated, people are more likely to want a professional knowledgeable and experienced dealing with insurers. In essence, the more money and more complicated the issue is, the more necessary a bad faith insurance lawyer Los Angeles becomes. Additionally, when insurance companies are dealing with thousands of clients and you are one among them, the life-changing, financial status changing situation leads us to require an expert's help. Failing to delay the claim process will result in a low settlement or complete claim denial.
Our Encino Bad Faith Insurance Lawyer Protect You From Third-party Demands
Again, it is not just about your claims that need to be fulfilled. One of the insurer's obligations is to protect you from third-party demands as well. For example, in case of an accident where your fault is obvious, you may be responsible for personal injuries, damages to property and expenses related to the other party. When you are encountering a bad faith insurance practice, you are most likely to be denied being represented in court or protected from outside claims. With or bad faith insurance lawyers in Los Angeles, you will be able to recover a fair settlement. You will also be able to recover damages due to bad faith including emotional distress, legal fees, and other economic losses.
How To Find Expert Bad Faith Insurance Attorney In Los Angeles
Insurance claims are emotional, expensive and unpredictable. Large compensation command a high level of experience and expertise. And that means hiring a Los Angeles bad faith insurance lawyer to help navigate the complicated process of claims. Our lawyers tend to specialize in various denial handling and make sure that their clients get the best possible outcome. If you are one of those people who have become a victim of insurance claim denial due to bad faith, you are clearly not alone. However, the most important task here is to find the right lawyer. When looking for such an attorney, it makes more sense to seek out a professional with a proven track record like bad faith insurance lawyer Los Angeles.
Contact Our Bad Faith Attorneys In Los Angeles At Farias Firm, Pc
At The Farias Firm, PC our personal injury lawyers in Los Angeles has experience in bad faith insurance cases in Los Angeles. Call us at (818) 222-2222 our numbers are impossible to forget!
FREE CASE EVALUATION
We are here to fight for you and your rights. As a team, we have over a decade of experience in the legal profession, and can offer confidential advice and representation in cases involving:
Bodily injury while on the job
Auto accidents
Wrongful death
Permanent injury
Loss of limbs