California Seat Belt Law
Since laws had been passed, mandating every driver to put on their seat belt, the number of deaths by car accidents had decreased significantly. In California, this change took place on the legal side of things as well. If you got into an accident and the other driver saw that you weren't wearing your seat belt, it could have a negative effect on your claim. Regardless of whether or not, it was their fault. Thus preventing you from receiving proper compensation for your injuries. It is in these moments that one finds themselves in need of a Encino car accident lawyer.
California Motor Vehicle Safety Act
California is just as strict as any other state when enforcing their seat belt laws and a Los Angeles car accident lawyer can really make a difference when battling in court over an accident. The California Motor Vehicle Safety Act requires that anyone riding in a vehicle must be secured by one. There are some exceptions made for passengers in Limousines and Taxies. however, drivers and front-seat passengers are still required to wear them. Drivers are also responsible for anyone in the car that is 16 or older to be secured. If there are children younger than 16, they're the driver's responsibility unless the parents are in the car also. In which case it would be their responsibility had anything occurred. The cost of dealing with these situations can be mentally straining, which is why a Los Angeles car accident lawyer should always be something to consider.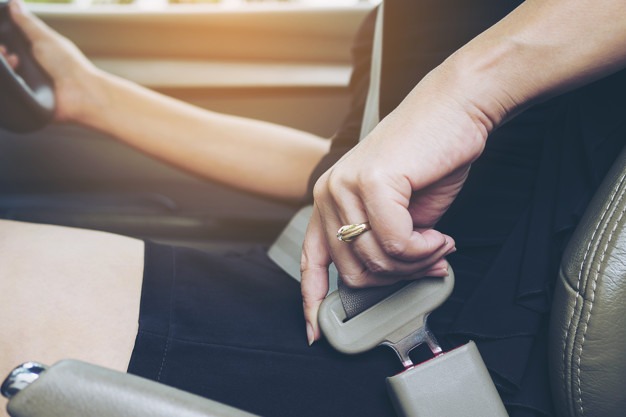 If The Accident Was Not Your fault
Without a Los Angeles auto accident lawyer, you can be held partially accountable for your injuries, even if the accident was not your fault. If you get injured in an accident but the other motorist can prove that you weren't wearing your seat belt, the consequences will be substantial. A jury will listen to both sides of the situation in order to determine which one is at greater fault. This can lead to comparative negligence, meaning if they can prove you were not strapped in, you can be held accountable instead, receiving a substantially reduced amount of your claim, if any at all. Imagine the devastation one would feel if they were judged as a culprit for something they didn't do. The fact remains that these kinds of situations occur and they can happen to you without the right legal representation. Although, most importantly, this is why you should never forget to buckle up when cruising through "Cali".
Contact Farías Accident Injury Lawyer For More Help
If you ever find yourself in a situation where you do need a lawyer who specializes in vehicular accidents, The legal team at Farías Accident Injury Lawyer should be exactly who you need. The entire staff is dedicated to helping their clients receive the greatest amount of injury compensation available. If you are a loved one are ever involved in an accident, The Farias Firm and its attornies are more experienced than anyone else to help with winning that legal battle. Nobody wants to be put in the position where they are forced to pay out of pocket for medical bills forced upon them by someone else. With the help of a Encino personal injury lawyer, you can personally see to it that this atrocity never happens to you or anyone else in your family.