Compensation After a Minor Auto Accident
Can I get compensated after a minor auto accident? That is the question that a lot of people have after they are involved in a minor car accident. Minor car accidents can happen in a variety of places. The most common are parking lots and driveways. Minor auto accidents are the result of a slow-moving collision, however, they are still very stressful.
Steps To Follow in Minor Car Accident in Los Angeles:
There are several steps to follow after you are involved in a minor car accident.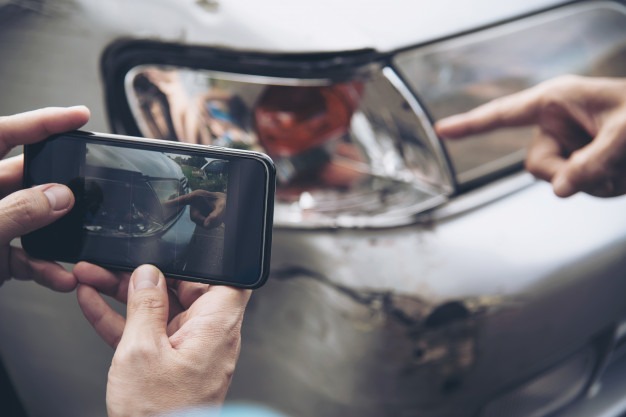 The first step you should take after being involved in a car accident is to check yourself for injuries as well as your patients. This is the first step that you should take to see if you or your passengers need medical attention.
The second step is to inspect your car for damages and make sure that it is safe. You should make sure that there is not a fire or any gas leaking out of the vehicle.
The third thing you should do is always make sure that you call law enforcement to write a report. Don't let the other driver talk you into not calling law enforcement and to just exchange insurance information. You always want an official car accident policy report especially if you are not the at-fault driver. Even if you are the at-fault driver it still is always advisable to have a report written to state officially what happened. That way no one can add anything later on.
The fourth thing you want to do is take pictures of the damage to both vehicles from the accident. That way no one can come back later and claim another part of their car as being damaged in the accident.
The fifth step that is important is to not block traffic. When this happens there are chances that your vehicle will be hit again by another vehicle. If your accident occurs on the roadway, then move into a parking lot and call law enforcement. Tell them you have moved into a parking lot and where the accident occurred.
The next step is to call your insurance provider and let them know what has happened. They will also advise you to call law enforcement and make sure that it is documented.
You should always remember never to leave. Leaving the scene of an accident is a crime whether there are injuries. Now the small accident has become a bigger problem just because you left the scene of the accident. This could result in a prison sentence even if there are no injuries.
Contact Our Los Angeles car accident lawyer For More Help:
After the accident has happened you should always contact a Los Angeles car accident lawyer. A Encino auto accident lawyer will help you through the whole process. The process can be complicated especially if you do have to go to work. A Los Angeles car accident lawyer will help you through that process and make sure that your rights are not violated. A Los Angeles auto accident lawyer will also make sure that your medical bills are taken care of if you do get hurt in the accident. Just because it is a minor collision does not mean that injuries cannot be present. Insurance companies are not interested in helping you out, they are trying to save money any way they can. This means that they are not interested in making sure you are taken care of whether you have injuries are not. Hiring a Encino personal injury lawyer is the best way to deal with the insurance company and to make sure you and your car are taken care of correctly.