Los Angeles Motorcycle Accident Lawyers
When you are in a motorcycle accident in Los Angeles, you need someone experienced in personal injury by your side. Los Angeles highways are a great place for motorcycle riders to enjoy their bikes, but this freedom of the road can end in disaster if you end up having a motorcycle accident. Contact our experienced motorcycle accident lawyer for legal help in your motorcycle accident.
A good Los Angeles Motorcycle Accident attorney can help. We are an experienced motorcycle accident law firm with experience in helping victims of motorcycle accidents in Los Angeles. We work to ensure you can get back out on the road and continue to enjoy the road. We work to make sure you get the financial compensation you deserve. And all of this comes with no fees and no costs unless we get a positive outcome for your case.
How Many Motorcycles Registered in the State of California?
With over eight hundred thousand motorcycles registered in the state of California. We at The Farias Firm see the need to help those when they need help the most. As we see more motorcycles on the road, You can almost expect to see more accidents and injuries from the motorcyclist. Here at The Farias Firm, we believe you have the right to fight against a personal injury caused by another neglectful driver. We will be there for you from the start of your journey all the way to the end. The Farias Firm has proven personal injury lawyers that will fight big insurance companies for you. With a Los Angeles motorcycle accident attorney gives you a helping hand and the support you will really need during these trying times. No one should feel pressured to agree to quick cash out and pushed along unfairly. If you are in a motorcycle accident in Los Angeles, California, You need a Los Angeles motorcycle crash lawyer.
How Los Angeles Motorcycle Accident Laws Help Me for Legal Affairs?
Motorcycle Accident Laws will help you with all of your legal affairs. That right there is something that is almost as good as gold. You have plenty of things to consider when the bills start to roll in and your family needs are becoming a strain. With a Los Angeles product liability lawyer and a Los Angeles product liability attorney. You would have to worry about no cost from one of our Los Angeles motorcycle accident attorneys at The Farias Firm until we win your case. Our lawyers will handle all of the negotiations with the insurance company to ensure you are being treated fairly at all costs. Your time as a client is very important and we will keep a close relationship with you throughout the entire process.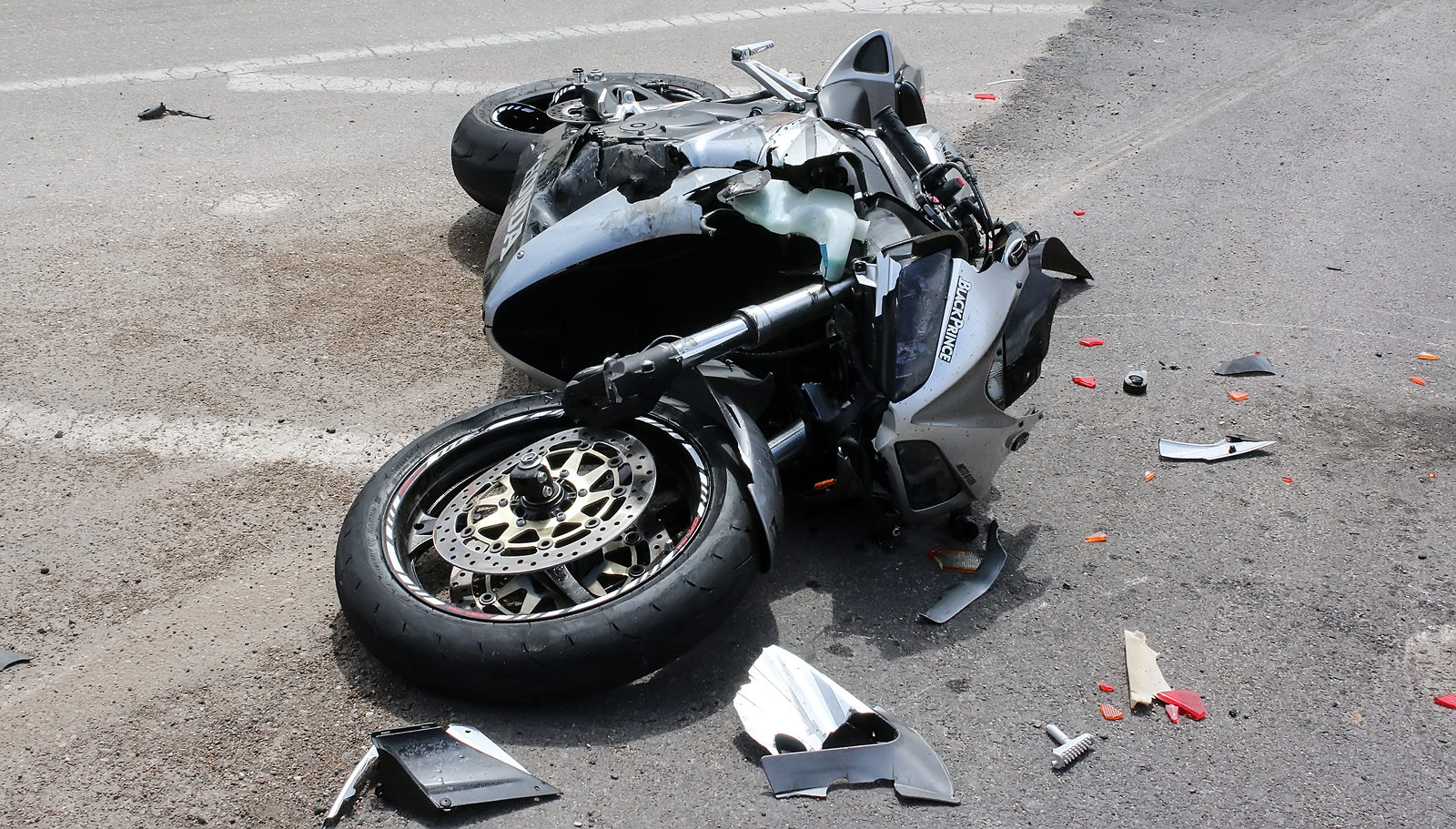 Why Do I Need A Motorcycle Accident Lawyer Los Angeles For Compensation Case?
Insurance companies offer quick payout options, but this only offers minimal help for victims. The insurance companies don't want you to wait. They don't want to know if you have long-term medical issues. Their business is to give you the smallest payout possible, and that means getting you to accept quickly. This way the insurance company spends as little money as possible. If you need compensation for your motorcycle accident contacts our Los Angeles motorcycle accident attorneys.
A good motorcycle accident lawyer in Los Angeles can get you a better deal. A Los Angeles personal injury attorney is on your side. He will negotiate with the insurance company and help you get a fair deal. A good Los Angeles motorcycle accident lawyer team has the legal know-how to offer a very strong argument for better compensation.
We will explain all your legal options, do the necessary research, and challenge police reports if necessary. They will also consider road conditions and safety equipment to help establish a driver's fault. If an insurance company does not agree to a fair settlement, we will help you by taking your case to court. It is important you get the compensation you deserve, and enough to cover your medical bills, loss of wages, and pain and suffering.
What are the Common Reasons for Motorcycle Collisions in Los Angeles?

The single most dangerous situation for motorcyclists occurs when cars are making left-hand turns, and make up for over 42% of all accidents between a motorcycle and car. It is most often reported that the turning car strikes the motorcycle when the motorcycle is going straight through an intersection passing the car, going straight through an intersection, or trying to overtake the car. Also if you involved in a motorcycle accident without license contact our Los Angeles motorcycle accident attorney.
Important Factors in Motorcycle Accident in Los Angeles, CA
In many motorcycle accidents in Los Angeles, the point of impact is frequently the front of the motorcycle. For some riders, this can mean fatal or serious injuries. Medical costs quickly add up. Both physical and emotional pain is significant. Bills keep coming in and you wonder if you will ever get back up on your feet, let alone ride a motorcycle again. And in all of this upheaval – let's not forget that the accident was not your fault and was due to another driver's negligence.
Every factor in a motorcycle accident is important and your motorcycle accident attorney in Los Angeles needs to identify who is at fault, or the degree to which the parties are at fault. To do this the attorney needs to know California motorcycle accident laws. This process can be complex and chances are that the insurance company and another driver will not agree to the terms. Things can get even more complicated when things like equipment failure, road conditions, obstacles, trucks, and other things are considered. These are the factors that make having an experienced Los Angeles motorcycle accident lawyer at your side so important.
Common Motorcycle Accident Injuries in Los Angeles
Motorcycle accidents are common in California and riders can sustain serious injuries in a crash. The U.S. National Highway Traffic Safety Administration (NHTSA) suggests that motorcycle riders are 16 times more likely to have injuries than passengers in cars.
The most frequently injured body parts are:
the legs and feet
followed by arms
head, and neck
Of these injuries, broken bones and fractures are the most common followed by abrasions, contusions, lacerations, and sprains.
Of course, the use of helmets and safety equipment can reduce the amount of injury but injuries can still happen and they can have lifelong consequences.
You Need a Team of Experienced Motorcycle Accident Attorneys in Los Angeles, CA
The keys to making it through this whole ordeal are having a hard-working team behind you. And having a strong backbone behind you and a strong front to stand with you to fight the insurance companies. You want to be treated fairly and we want the best we can get for you also. So with an experienced motorcycle accident law firm that knows their stuff. It makes it a tough fight for the insurance companies that only want to pay you pennies on the dollar quickly. In hopes of you settling instead of fighting for what you deserve. We at The Farias Firm are here for the whole fight there is no way we will let them get away without justly compensating you for whatever injuries you may have. Let's make it clear to the big Insurance companies that you will not be pushed around and you will be heard. Fighting for our client's rights is what we do best. Reaching the client's approval is the top priority in any case that we may be working on.
Contact Our Motorcycle Accident Lawyer in Los Angeles or Encino
Remember you are not just a number to us we take personal pride in interacting with each client on a one on one basis to make sure you are in the know of all legal situations that we may need to discuss formally. Standing with you and hopefully getting you back on track to your normal life enjoying all the things that you thought you left behind. Smiles are on the horizon
So be sure to get our experienced personal injury attorney in Los Angeles on your side soon after the accident. This can ensure you get enough compensation to cover current and future health costs. Give us a call today to schedule your free consultation at (818) 222-2222.
Read FAQs Related to Motorcycle Accident:
How to find a motorcycle accident lawyer in Los Angeles?
To help you with the heavy losses incurred due to the motorcycle accident, you need to look for an experienced and reliable motorbike accident lawyer with higher success rates. Make sure to check for the reviews from the past cases and conduct one to one interviews to learn more about your lawyer's skills and ensure that your firm has adequate resources to deal with your case.
How much will it cost to hire a motorcycle accident attorney in Los Angeles?
Depending on your lawyer, you may either need to pay either a fixed cost covering the payment of your attorney's fees and the cost of any other resources required or a contingency fee. We suggest going for the latter option as there are no up-front fees involved and you will pay only upon receiving the successful settlement or judgment
Why do so many motorcycle accidents happen in Los Angeles, California?
Due to the warm climate and varying terrain, motorcycling is the highly popular means of transportation in LA. With more riders, there are more chances of motorcycle accidents. The main causes of these accidents include head-on motorcycle collisions, motorcycle lane splitting, inappropriate turns by cars, and driving under influence.
What should I do if I was involved in a motorcycle accident in Los Angeles, California?
The first thing after ensuring your safety is to consult with an experienced motorcycle accident lawyer. They will help you understand your rights and the applicable laws to your case. You should also go through the rules of the roads to ensure it wasn't your fault. Once done, take the next step and file your lawsuit.
How is a motorcycle accident case litigated in Los Angeles, California?
During the motorcycle accident litigation process, the evidence is highly important. Your lawyer will look into the photos of the vehicles involved along with the pictures of the site of the accident, any available witness information, victims past and present medical records, and the list of safety equipment used by the motorcyclist. All these sums up to a well-documented lawsuit with better chances of a favorable judgment.
Read our blog related to a car accident:
FREE CASE EVALUATION
We are here to fight for you and your rights. As a team, we have over a decade of experience in the legal profession, and can offer confidential advice and representation in cases involving:
Bodily injury while on the job
Auto accidents
Wrongful death
Permanent injury
Loss of limbs